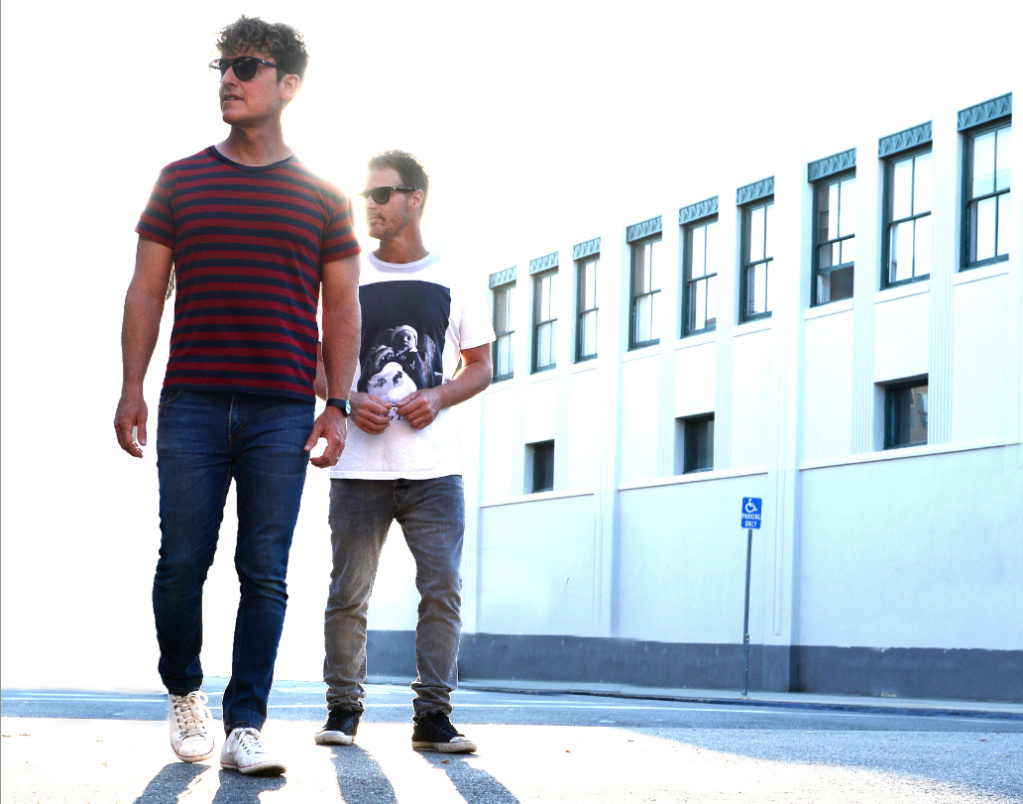 "It's surprising this record even got made," bass player and songwriter Kristian Dunn reflects. "[Drummer] Tim's dad died just before the recording was to begin. Obviously he needed to go back to Pittsburgh to be with his family. He returned to California relatively quickly, ready to work, and then I was struck with serious food poisoning."
As soon as one band member in the duo was ready to work, it seemed the other had something come up. Even their engineer, Chris Cheney, had to leave in the middle of recording to go DJ for the Arizona Diamondbacks baseball team. Deadlines were rapidly approaching and the record wasn't finished. "It was stressful, but it seemed to all work out," Tim Fogarty adds.
Appropriately, the record is all about family and the connection between parent and child. Opening with "Point Breeze" (an area in Pittsburgh in which Tim's dad used to hang out when young) and moving right into "Scott Township" (an area of Pittsburgh where Fogarty did the same), the record is alive with sounds both futuristic and anachronistic.
Purchase tickets here