---
Maifest Chicago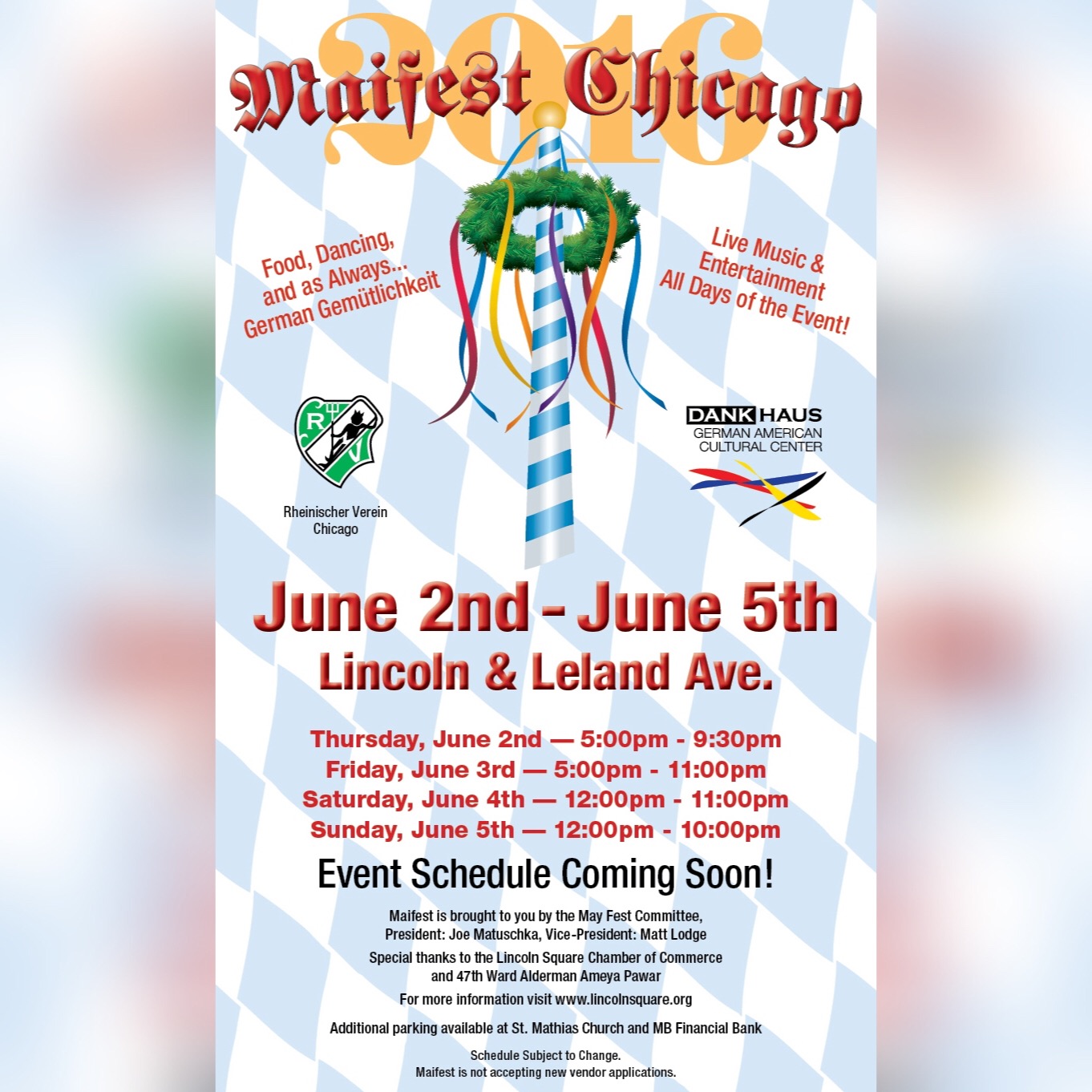 19

Nov 2015

Maifest 2016 is brought to you by the May Fest Committee, President Joe Matuschka,  Vice President Matt Lodge and with special thanks to the Lincoln Square Chamber of Commerce (www.lincolnsquare.org) and 47th Ward Alderman Ameya Pawar (chicago47.org).

Mayfest Chicago, NFP is a 501(c)(3) to promote Chicago's German heritage. Mayfest Chicago benefits a number of German organizations including the DANK HAUS, the American Aid Society, the Donauschwaben Youth Group, German American Policy , and others.

Mayfest (Maifest in German) is the traditional German celebration of the arrival of spring. Maifest is still celebrated throughout Germany with the maypole (maibaum) decorated to show off the history and crafts of the local village or town.

Mayfest, like Octoberfest, has now become a popular celebration throughout the world. Chicago's German community welcomes all to their Mayfest in Lincoln Square; the heart of Chicago's German Community.

This 17th annual German festival features German foods, live music, maypole dance and other traditional German presentations.